The Devil Face game can only be played by ONE person, and one person ONLY.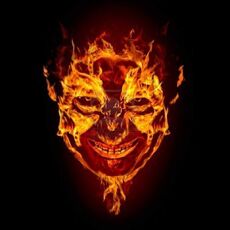 Things you'll needEdit
12 black candles
Something to light the candles
Before midnight, lock yourself in the bathroom and turn off the lights. Next, stand in front of the mirror and light the twelve black candles. Finally, close your eyes and keep them close until the clock strikes midnight. Open your eyes and you will see the face of the devil in the mirror.

DO NOT PLAY WITH MORE THAN ONE PERSON; It needs to be one person and one person only, because there's a great chance that one of the other people there could succumb to demonic possession.


Ad blocker interference detected!
Wikia is a free-to-use site that makes money from advertising. We have a modified experience for viewers using ad blockers

Wikia is not accessible if you've made further modifications. Remove the custom ad blocker rule(s) and the page will load as expected.